Greatest Divi Discount Ever
Most likely deals out there by Divi Elegant Themes on this Black Friday held on 26th November. Divi is offering exclusive discounts on their and WordPress products.
If you are thinking about joining the Divi community or upgrading your account to Lifetime, take the benefits of the Black Friday sale and grab the offer. Don't miss the chance and get 25% off at Lifetime Divi.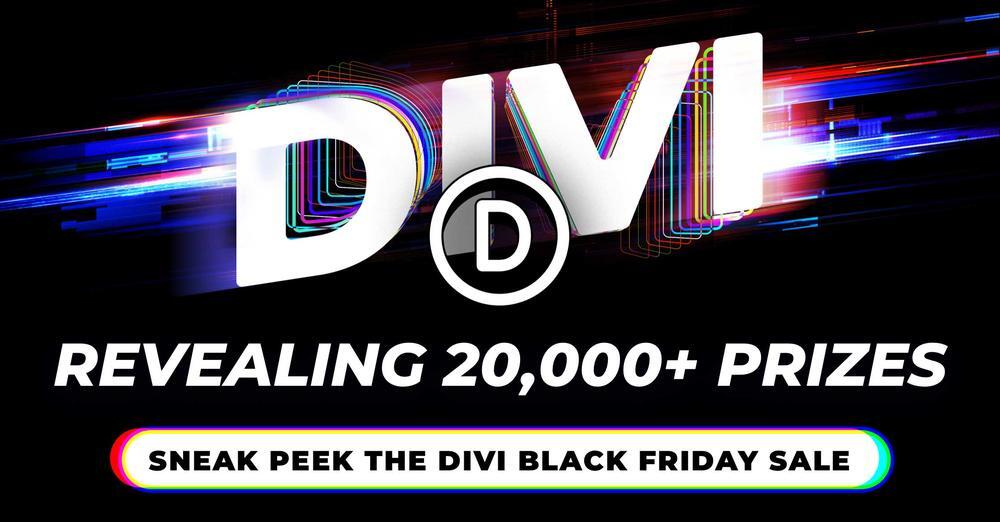 Click here to avail the amazing offer.
Divi Extended Black Friday Sale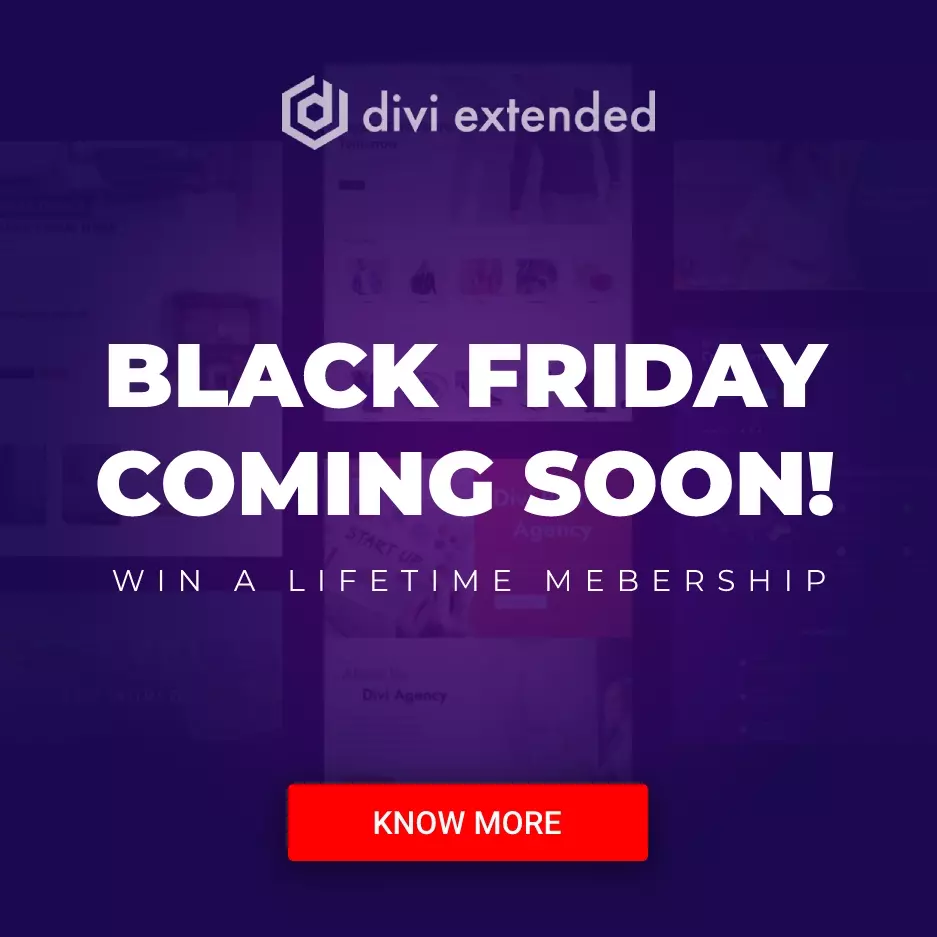 We want to make this Black Friday special for all Divi lovers. You can take the benefits of a 40% site-wide discount on all our products that include Divi WooCommerce Extended, Flexile-Multipurpose Child Theme, Divi Cart Pro, Divi Plus, and lots of amazing Divi products.
Take the benefits of the Black Friday sale and get our Lifetime membership plan worth $2881 in $240. This is once in a year sale and once the sale is over, you will have to wait for a whole year for this heavy discount. So Don't miss the chance and avail the offer.
Moerover, you can win the Lifetime Membership before the sale starts. Click here for more information.